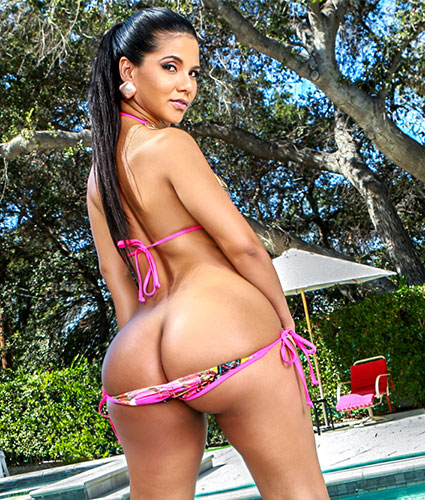 Girls you might like
Rose Monroe
665,256 Views, 1,674 Likes, 7,422 Favorites
Tags: Big Ass, Black Hair, Innie Pussy, Latina, Medium Tits, Shaved Pussy
Videos of Rose Monroe
Watch this video now!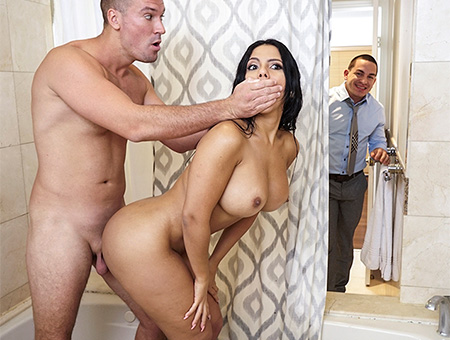 Cheating Big Ass Latina
Ass Parade - 58,601 Views, 0 Likes, 827 Favorites
On today's update we find the curvy Rose Monroe getting ready for a shower. She looks out the window several times to check if her husband is around. We get a nice view of her huge ass as she changes. Well, we come to find out that Sean is waiting for her in the bathroom and he is not her husband…sneaky…sneaky. Of course, he starts feasting on that ass right away, who wouldn't. As he moves on to bending her over, Peter the husband comes home and into the bathroom. Fuck! And top of it he wants to join her in the shower. The resourceful Rose decides to keep him at bay by giving him a blowjob while keeping Sean hidden behind the curtain. Since Peter is enjoying his dick being sucked,...
Watch this video now!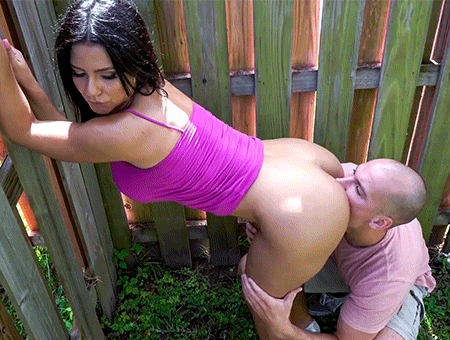 Huge Ass Bouncing On My Cock
Ass Parade - 65,717 Views, 0 Likes, 986 Favorites
Today we're shooting with Rose Monroe and her wonderful big ass. Sean gets to meet Rose and finally see what we've all been adoring as he follows her huge ass around. She walks, shakes just to show off her nice round ass before she gets naked to start having fun with Sean. Sean licks her ass and pussy before having her go down on him. They end up fucking on various booty bouncing positions until Sean spreads his load all over her face.
Watch this video now!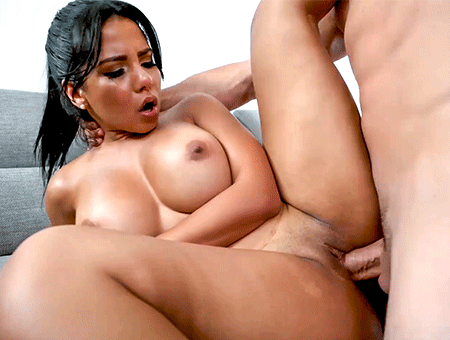 Horny Maid Rose Monroe
My Dirty Maid - 88,889 Views, 0 Likes, 1,515 Favorites
Rose Monroe was at one of her maid gigs. While cleaning she noticed that her boss had left the bathroom door cracked open as he took a shower. Rose pulled her phone out and snuck some pictures. This turned her one so much that, She rushed to the living room and started masturbating right away. Rose did not noticed that he was done with his shower, and now he was spying on her. After this, he convinced her to clean his house naked for a little more dough. Once she was down to clean naked, he knew he could go all in. He approached her with his dick out and asked her for a little help. From there, he slammed his maid's pussy all over his living room. pounding that hole in different...
Watch this video now!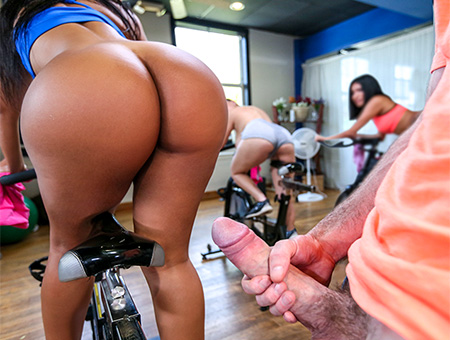 Rose's Sexercise
Ass Parade - 95,921 Views, 0 Likes, 1,565 Favorites
Curvy Rose Monroe is back on Ass Parade where she belongs. On this installment, she has decided to take a spin class. Now we all know how she maintains that perfect ass. Of course the instructor can't help but to notice it as well. When he takes a special liking to her and she reciprocates, he knows he's in for an awesome time and so are we. She gets fucked in all the best positions to show off that beautiful ass of hers.
Watch this video now!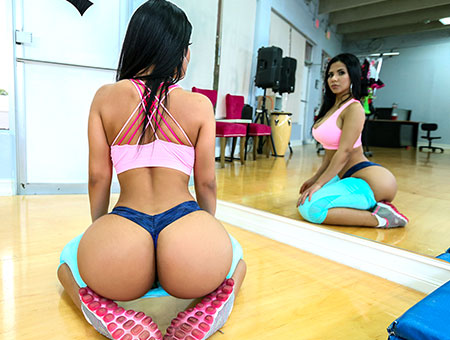 Big Ass Rose Monroe Teaches Salsa and
Ass Parade - 112,227 Views, 0 Likes, 2,101 Favorites
Clint decided to take salsa lessons. To his surprise, the instructor is the curvy Rose Monroe. After her husband leaves the studio, she begins by showing the nervous student how to properly stretch. He can barely keep his eyes off that big juicy Latina ass. Then she has an idea on how to get him relaxed. Going down on him! Talk about a dedicated instructor! Unfortunately, as she is giving him a great blowjob, her stupid husband walks in on them. After, he leaves in a fit of rage, Rose decides that she still needs to satisfy her lust. Don't miss this pounding of the one of the hottest asses in the biz.
Watch this video now!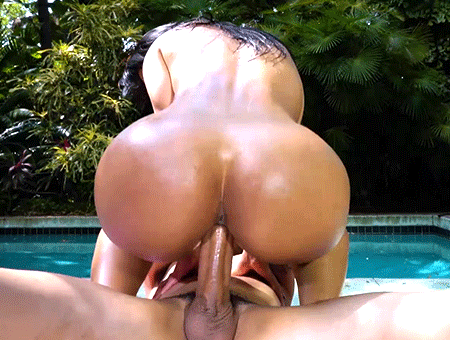 Rose Monroe Returns!
Ass Parade - 101,444 Views, 0 Likes, 1,807 Favorites
ROSE MONROE IS BACK!!! She returns to AssParade to show us all that she still got it. This particular day, Rose was so horny that she had to get her nut. She decided to show the pool boy some love. At first, she just asked him to lotion her up by then pool. But things escalated quickly when she took off her bathing suit and asked him to eat her motherfucking ass. The pool boy did not hesitate and ate that ass like groceries. After a bit of ass eating, she began choking on his cock and soon after his pool boy dick was penetrating her pussy. This was the best day of of his life to say the least, but it only got better the moment she pleaded him to insert his cock deep in her asshole. THATS...
Watch this video now!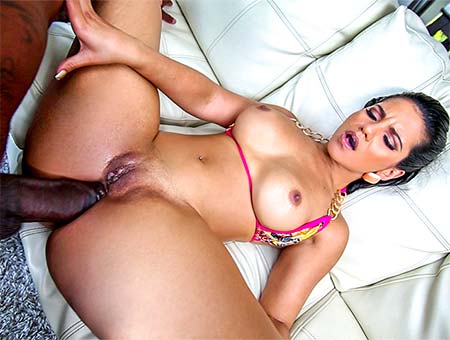 Thick Latina Tries Anal with A Big Black
Monsters of Cock - 243,535 Views, 0 Likes, 3,565 Favorites
Welcome back for more MonstersOfCocks. This update features a very sexy Latina, Rose Monroe. This babe is juicy, thick and curvaceous. Rose has perfect sized tits, a tight pussy and a huge round ass. Damn, If only I can get a taste of that ass. Hopefully one day. That lucky mofo Rico Strong gets to have all that ass to himself. Rose sucked his cock until it was rock solid. Then bent over for the fucking of her life. She never had a big dick like this before. Rico had Rose running from the dick, speaking spanish. That dick must of been good. Rose tried to do anal, but seems like Rico's 12 inch dick was too much for her. This is an update you have to see. Come and watch that huge ass bounce...
Watch this video now!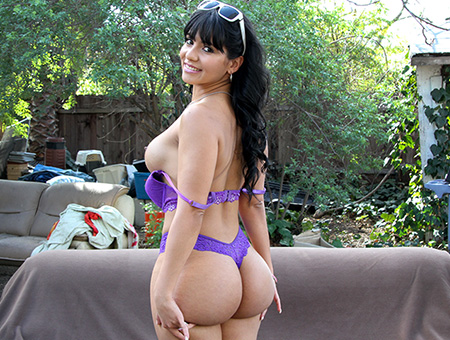 Curvaceous Latina Enjoys Hardcore Anal
Mr. Anal - 106,842 Views, 6 Likes, 2,290 Favorites
Rose Monroe has a big ass and loves to be fucked in the ass-hole. Rose loves the feeling of a fat cock in her ass. Daniel Hunter fucked that fat ass of Rose and beat it from all angles. Making Rose moan with every stroke of the dick. Enjoy!
Watch this video now!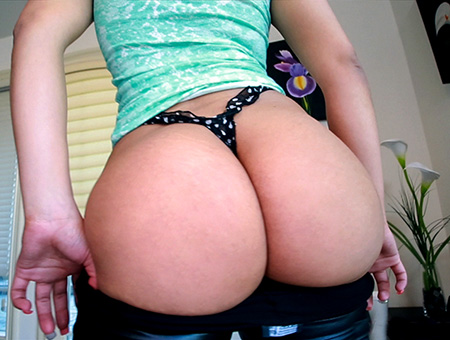 Latina With A Perfect Natural Round Ass
Ass Parade - 197,175 Views, 11 Likes, 3,623 Favorites
Rose Monroe is back! Damn we missed that all natural big ass Latina! She's fucking sexy! Sweet tits, a fat pussy and an onion ass that's as real as it gets. Flawless I tell you. The way she shakes that ass will leave you in a frezy. Looking for a dime pice Latina like this one. Now click on this update and enjoy yourself because I sure did. Enjoy!
Watch this video now!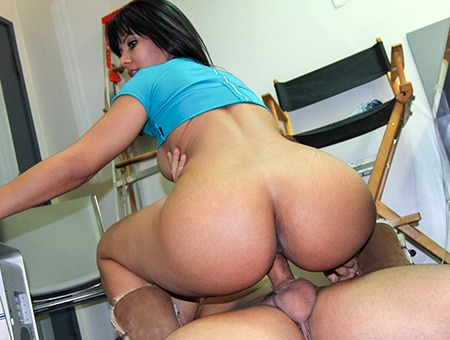 Big Booty Latina Fucked Hardcore!
Back Room Facials - 109,740 Views, 4 Likes, 2,607 Favorites
We bring Rose Monroe back to Bangbros headquarters for some hot suck and fuck action. This babe has a perfect round latina booty, and she loves having her sweet brown pussy licked before taking a hard dose of raw dong. Hardcore pounding ensues and she gets finished with a warm load of cum to the face!
Watch this video now!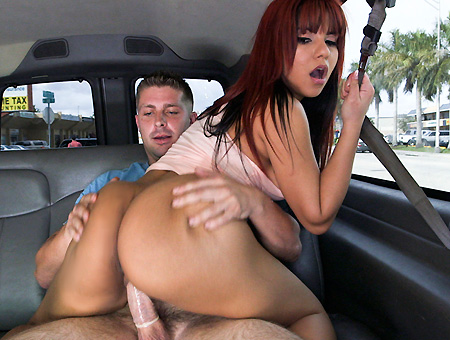 Juicy Latina Ass Fucked On The BangBus!
Bang Bus - 117,309 Views, 1 Likes, 2,455 Favorites
Another beautiful day out here in the the Sunshine State! We have a very sexy Latina on the BangBus today, by the name of Rose Monroe. Spanish women always have it going on. They have sex appeal and fat juicy asses! Rose Monroe is a perfect example. She's out here looking for dick to fuck! For some reason the BangBus gets the women horny. We literally made more then one stop. I'm sure these guys didn't know today was going to be their lucky day. Come and watch Rose Monroe suck and fuck these dudes one by one. Enjoy!
Watch this video now!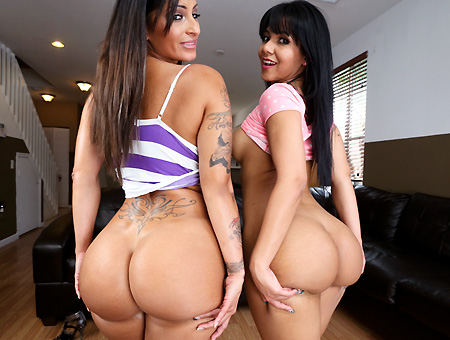 Welcome to Booty Land!
Ass Parade - 155,373 Views, 393 Likes, 3,975 Favorites
Wait until you see the Ass Parade that we have in store for you! Not only do we have the amazingly fucking fine Rose Monroe, but we also have the queen of booty herself, Spicy J. This week's update has more ass than anyone can handle and it's there for your viewing and mastubatory pleasure. You can't possibly miss this cause your life just won't be the same. Peace!
Watch this video now!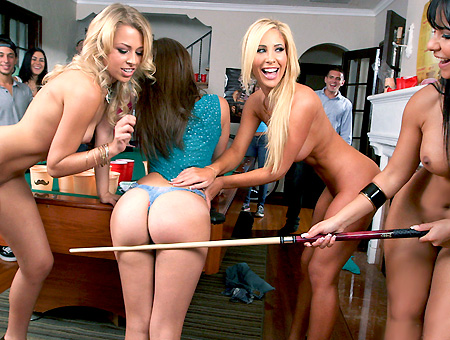 Porn-Stars Raid The Dorm Full Of College
Dorm Invasion - 111,797 Views, 1 Likes, 1,267 Favorites
No dorm is safe when Bangbros is on the prowl. This week the girl stalk a new dorm and find some bored co-eds who want to take their party to the next level. We got a line up of bad ass girls: Tasha Reign, Zoey Monroe, and Rose Monroe. You want to see some bouncy fat asses and some sweet titties? Then this is the spot and were not even talking about the already stacked pornstars. This week we get to see the Coeds show off the goods.
Watch this video now!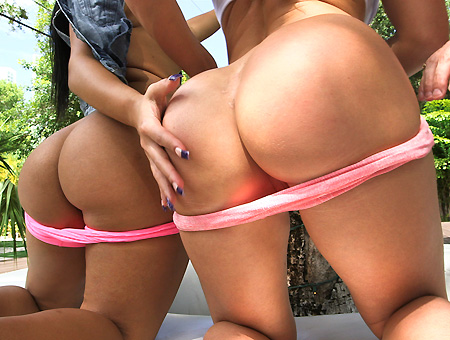 Ass for days!
Ass Parade - 59,476 Views, 1 Likes, 1,686 Favorites
We are proud to present Rose Monroe & Nikki Delano to all you ass lovers out there! But then again, if you're an ass lover, a real ass lover, these 2 do not need an introduction! Rose has the perfect round booty and tits to match and Nikki's ass is perfectly shaped and so fit it looks so temping. I really enjoyed watching the boys go crazy for their special ass treat today and I'm sure you guys are gonna love it too!
Watch this video now!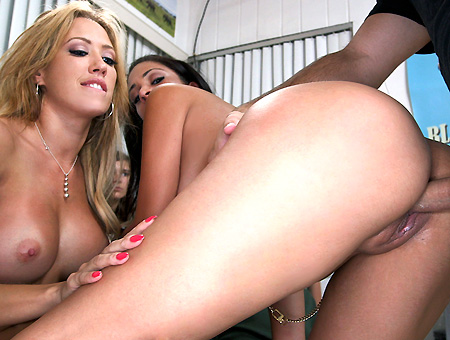 Dorm sex party with pornstars
Dorm Invasion - 99,037 Views, 1 Likes, 1,623 Favorites
The girls are going to take names and kick some ass this week. We got a bad ass line up this time. First we got Rose Monroe who is one fine sexy latina. You cant deny this fat Colombian ass, its probably the best ass i've ever seen. Then she's being followed up by Teal Conrad who is a sexy little thing and ready to make the boys get hard. Next is Capri Covanni who is one sexy white girl, she is going to make you hard watching her get fucked in front of a bunch of college coeds and finally the ringleader Jaime Valentine is going to show everyone how its going to get done.
Watch this video now!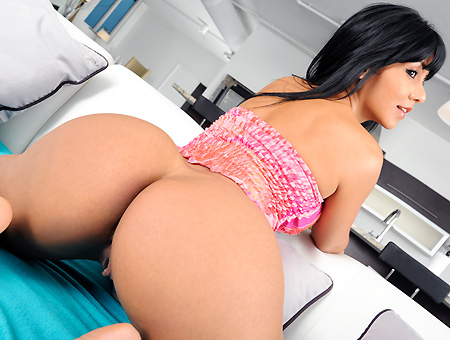 Latinas Have Huge Asses Made For Anal!
Ass Parade - 91,487 Views, 358 Likes, 3,007 Favorites
Latina's are one of the most beautiful women in the world! AssParade agrees! On today's update. We have the beautiful and sexy Latina, Rose. This women is all natural and has an all natural ass. It's perfectly round. Brick loves his job. He pounded this sweet ass from many angles. Plus Anal! Damn that ass is insane. A must See!
Watch this video now!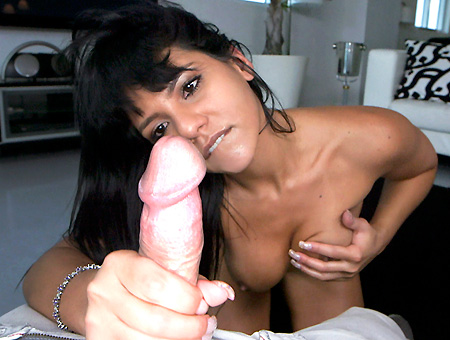 Sexy Latina sucks dick and rubs her big
BlowJob Fridays - 31,558 Views, 81 Likes, 662 Favorites
Rose is a sexy Latina ready to give an awesome blow-job. This mamacita has a banging body. Sweet tits and a huge round ass that's absolutely perfect for doggy-style. Rose pulls down Peter's pants a goes to work on his cock. Sucking it good until he bust a load. Enjoy!
Watch this video now!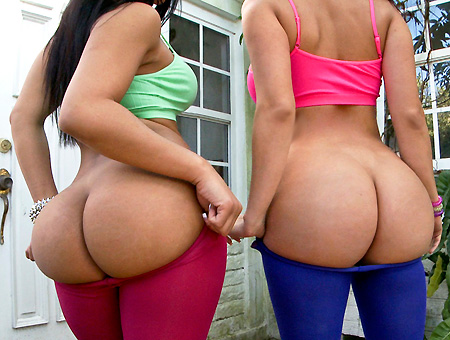 Two huge asses & one cock to fuck them
Ass Parade - 65,954 Views, 3 Likes, 2,286 Favorites
This week Ass Parade update will blow your fucking minds away. Welcome back Rose the ass queen and the sexy Diamond Kitty. This two babes have the perfect bodies, perky tits, small waits, and the roundest ass I have ever seen. Not only can they suck and stroke a cock, they can ride your cocks off of you. Get your towels ready and pulled out your cocks cause it will get dangerous up in here. Enjoy!
Watch this video now!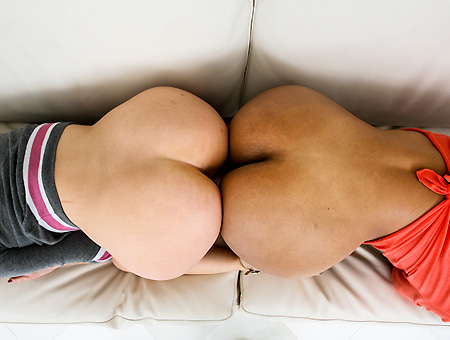 Big Asses And Hardcore Anal
Ass Parade - 69,758 Views, 2 Likes, 2,626 Favorites
This weeks Assparade will leave you weak in the knees and quick to jerk one out. Starring in todays feature is Lexi Belle & Rose. Lexi Belle is the new babe around here and she is straight up bad ass. This girl has a small waist with a nice juicy ass and has no problem deep throating. Also in today's update is Rose, this sexy thing needs no introduction because I no you all no who she is but I will remind you that this babe has no limits and takes it anal. So check out this video and prepare to be amazed!
Watch this video now!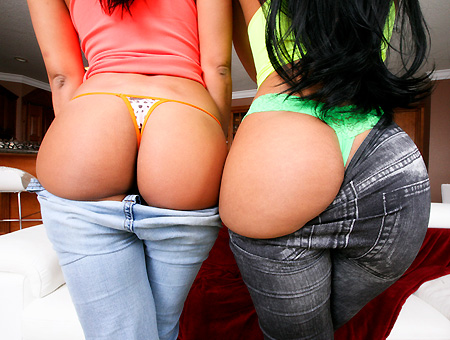 Big Cuban asses
Ass Parade - 86,029 Views, 2 Likes, 3,259 Favorites
There is no better way to start off a week than with your favorite weekly updating site Assparade.com. Starring in today's feature are Rose & first timer to Bangbros Ms. Luna Star. These two babes are blowin up the porn scene all over the business with Rose FAT ass and Luna Star Natural perky tit's and juicy ass. Were all pretty sure this video is gonna blow your fucking minds. Lot's fucking, a ton of sucking and of course a bunch of hardcore pounding. It's a MUST SEE movie. Enjoy it!
Watch this video now!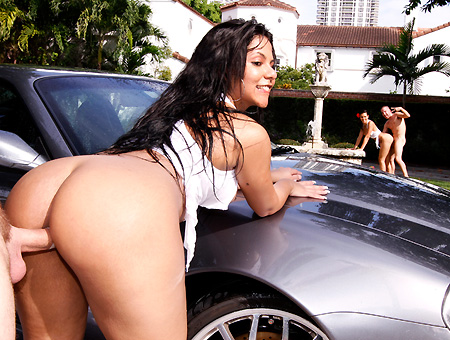 Big wet asses are the best
Ass Parade - 110,958 Views, 3 Likes, 3,217 Favorites
We have some serious asses in this Assparade update. In today's feature we got the famous Rachel Starr & the sexy Latin Ms. Rose. These girls are amazing and man are they packing some huge asses! I promise your gonna love watching these two get there asses pounded by some hardcore cock. Not to mention the incredible blowjob scene. Tune in and watch this outrages car wash fuck fest. Enjoy!
Watch this video now!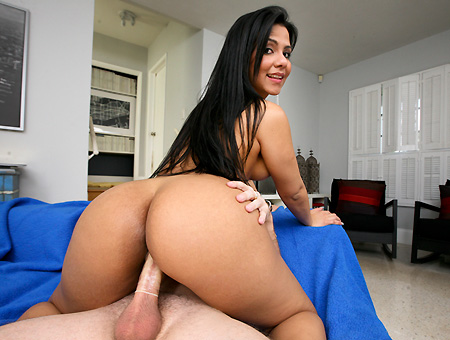 Huge sexy latin ass
Ass Parade - 59,944 Views, 348 Likes, 2,239 Favorites
Hey people. This weeks assparade update is outrages. We brought in the latin sexy Ms. Rose for a nice quality ass pounding. For those of you who don't no her; Rose has got the whole package: Cute Face, perky tits, Flat tummy and a big tight juicy ass! Yes in deed she is one of a kind and few and far between. What you about to see its amazing. Top of the line dick sucking and ass pounding. Enjoy it!
Watch this video now!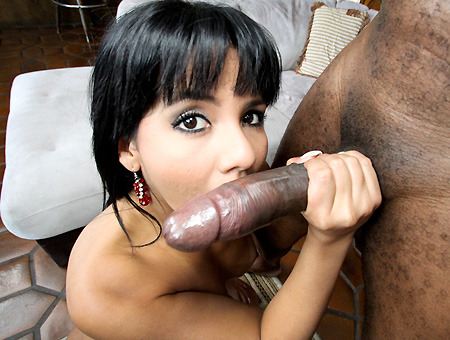 Latina takes a big black dick
Monsters of Cock - 75,207 Views, 1 Likes, 2,590 Favorites
Forget what you heard. We got the real deal today on Monsters. We have a hottie from Venezuela and her name is Rose monroe. She has the monster ASS! THat ass is out of control and if you cant handle this get out of the kitchen. Rose is all natural booty is something to behold because she is mad bouncy So when you see her get fucked its all about watching that ass ripple. really you have to see this.
Watch this video now!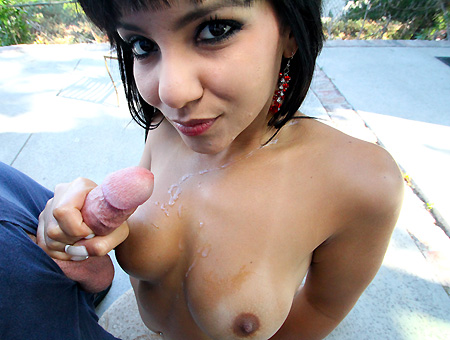 Cum for the Latina girl
Tugjobs - 32,083 Views, 74 Likes, 536 Favorites
Rose Monroe came to visit us today. This Venezuelan goddess got some stroking skills and there is no way you can find better ass than this fine little mommas giant Latina booty. Rose can tug and my friends your gonna love watching! Enjoy!
Watch this video now!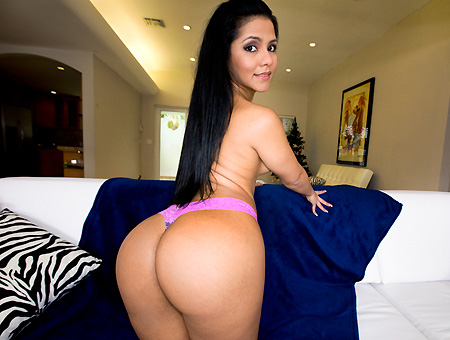 Sexy Latin Ass
Ass Parade - 70,789 Views, 2 Likes, 3,127 Favorites
Wait till you see this sexy latina babe get down with her huge ass on this week update of Ass Parade. This babe begins with a sexy strip tease that gave my homie Jacob a huge boner which he could not resit but to get his fuck on. It's amazing watching her huge sexy ass ride Jacob and provide him with in awesome blowjob.Thanks us later and enjoy watching this banging ass video of this latina receiving some hardcore cock.
Watch this video now!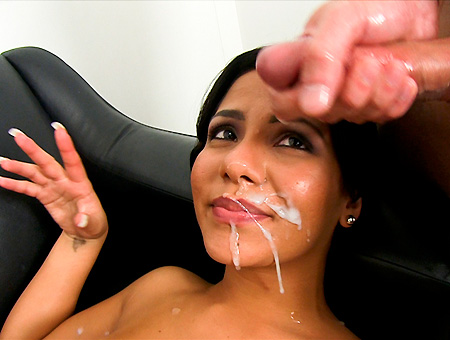 Interview with Rosie
Back Room Facials - 65,387 Views, 1 Likes, 2,644 Favorites
Here is the original casting video of Rose. It was her first ever porn video, and she wanted to see if she was good enough to film for Bangbros. Damn this girl is hot and has an amazing tight, big ass. And she fucks like a well trained latina. So enjoy this tape of one of our absolutely favorite girls.
Watch this video now!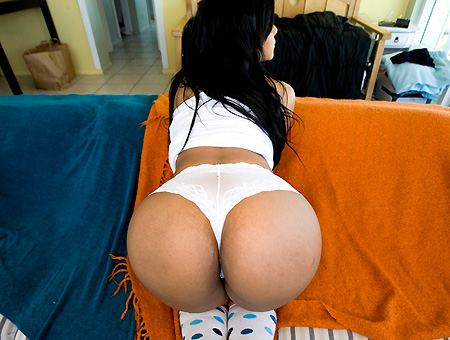 Gotta Love Ms.Rose Latin Ass
Ass Parade - 59,807 Views, 2 Likes, 2,539 Favorites
This weeks Ass Parade update is awesome! We brought the lovely Ms. Rose all way from Venezuela to shoot her sexy huge booty on Bangbros. My jaw literally drops every time I see this babe get completely naked. She has some natural tits, small waist, and a huge ass, which is usually a win-win situation for any guy. Wait till you see her ass bounce all over the place while she's riding my home boy Tony. For a new babe in this industry, she could handle the a cock like she's been fucking in front of the camera for years. Enjoy jerking your cocks to this fine ass Venezuelan.
Watch this video now!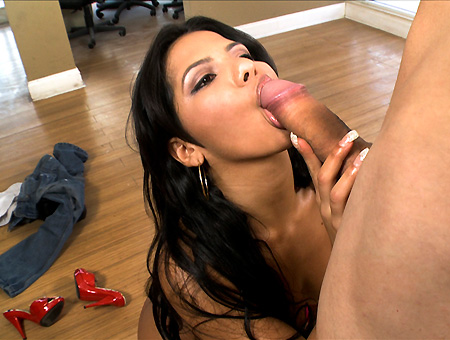 Rose Gives A Blowjob!
BlowJob Fridays - 25,735 Views, 202 Likes, 969 Favorites
As I'm looking for a chick to do an update for Blow Job Fridays I run into rose at the office. She was on her way the the spa, but once I asked her what it is that was needed from her. Rose had no problem helping out whatsoever. This babe has a banging body with a fat ass and loves to suck pinga (cock). Which she clearly shows in this update. Jacob is in for a ride. Stay tuned!
Watch this video now!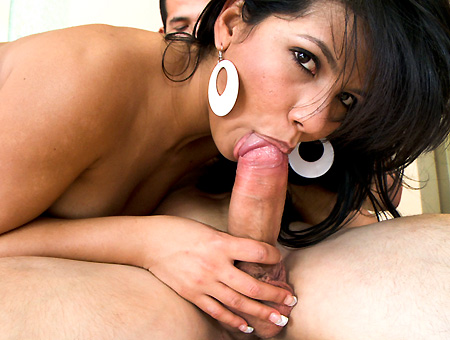 The Way She Moves That ASS!
Latina Rampage - 48,637 Views, 1 Likes, 1,720 Favorites
Wow have I got something nice to show you guys and by nice I mean this girls got a huge ASS lol and she's a hot latina as well so that kinda makes sense, so I beg this girl to show me her favorite ASSet and ladies and gentlemen she does! and lets just say my boy every second this peep show. On to the action she starts sucking this guy off and she is so good at it that you can see his leg twitching but hell can we blame him? this is one fine chica but thats not even the half of it once she gets on this dudes dick thats when the action really takes off as she grinds on him with her huge ass and takes the dick like a champ!! this update has two things you all will love,Big asses and a hot...
Watch this video now!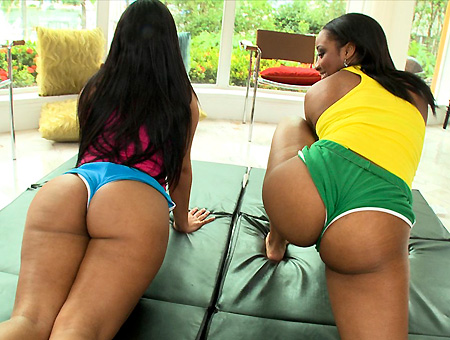 Lovely Butts w/ Imani Rose & Rose
Ass Parade - 60,429 Views, 2 Likes, 2,067 Favorites
Today's AssParade update is the Shit. We got Imani Rose & Rose. Both of these broads are out of this world fine. I gotta tell ya... "These two ladies take the prize!". When you put them together its like a super fuckfest. Imani can suck dick like crazy and Rose can ride a dick like a champ. I promise you'll love watching these two females get there pussies stuffed full of cock. Watch and enjoy cause this is a rare one!
Join Here for Unlimited Access now! Join now and get ALL 43 of our exclusive porn sites for the price of just 1