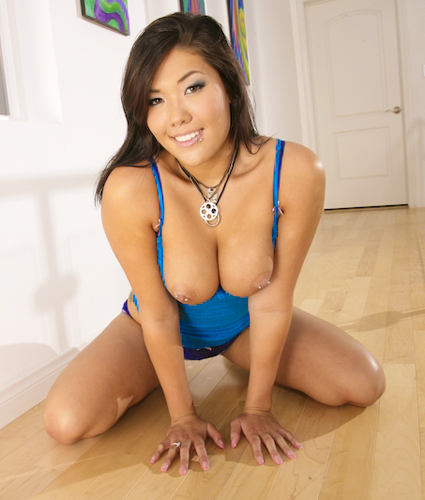 Girls you might like
London Keyes
368,531 Views, 1,274 Likes, 6,655 Favorites
Tags: Asian, Average Body, Brunette, Hybrid Pussy, Landing Strip, Medium Ass, Medium Tits, Natural Tits
Videos of London Keyes
Watch this video now!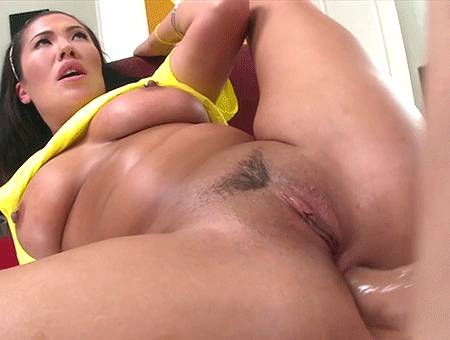 London Keyes gets deep anal!
Mr. Anal - 85,412 Views, 0 Likes, 1,544 Favorites
It's a pleasure to have London Keyes back for Mr. Anal. It's been quite some time since we last seen the sexy London. This Asian Milf is gorgeous! she has huge tits with pierced nipples and a big ass made for Anal. She loves to be fucked in the ass. So you better bring it! London Keyes wants it deep and hard. Enjoy!
Watch this video now!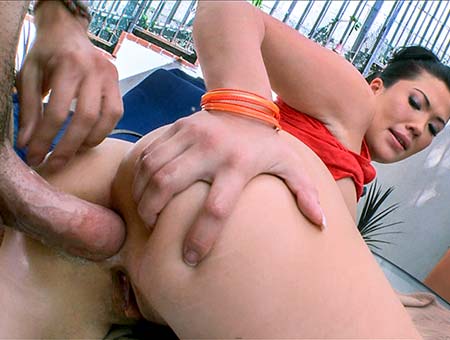 Asian Babe with Natural Big Tits Getting
Mr. Anal - 43,912 Views, 142 Likes, 1,358 Favorites
The super hot London Keyes comes through with her big ass and nice tits for a good time. After stripping down she warms her ass up with a big dildo, Oh Yeah.. Its a Mr. Anal movie guys. She gives the guy a good sucking before she takes his big rod deep and bare into her ass until they both get to cum.
Watch this video now!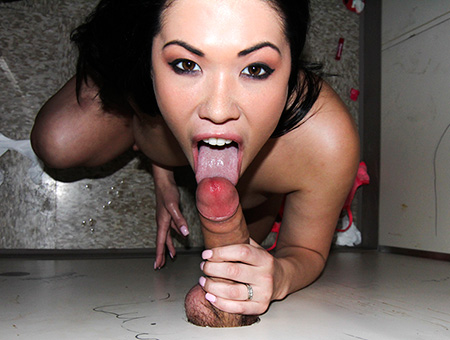 London Keyes Sucks Dick And Fucked In
Glory Hole Loads - 48,418 Views, 2 Likes, 993 Favorites
We're in the nasty, dirty, filthy glory hole today with London Keyes, this girl is so much fun, and down to suck some random dicks through some holes. We chatted for a minute and I told her what to expect, but it wasn't long before the first dick came through the hole and she went to work on it. This girl has some serious suction mouth dick sucking skills. She swallowed these cocks one after another and fucked them raw until they blew loads all over her. This is one cum hungry sexy girl, she really liked being in this filthy glory hole. 
Watch this video now!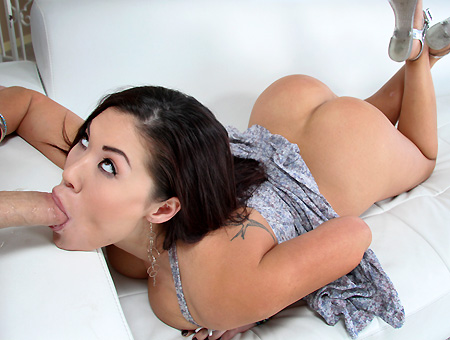 Asian Porn-Star Gets Pounded!
Big Tit Cream Pie - 79,002 Views, 1 Likes, 2,019 Favorites
In this weeks Big Tits Cream Pie we have the beautiful London Keyes and this girl is dying to get filled up so we go inside and my boy can't wait to get his hand on this gorgeous woman but I'm not sure if he knew what he was going up against this woman totally let him have it and you can tell that she was in total control and loving every second of it until she got her load in her kitty lol I hope you guys enjoy this update,Stay Tuned
Watch this video now!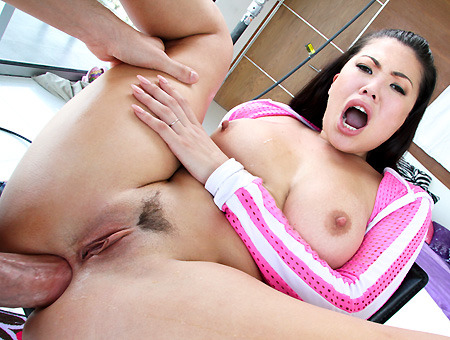 Asian Porn-Star Does Anal!
Mr. Anal - 70,593 Views, 1 Likes, 2,269 Favorites
London Keyes is a sexy Asian with a whole lot of booty. That's right! Ass! London Keyes is one of the top porn-stars in the world. She's fucking sexy! Huge tits, a sweet pussy and a fat ass. Mike loves women with ass. He likes to stuff his face in it. Licking from front to back. Then pounding her tight little ass-hole. London Keyes loves anal sex. Come and see Mike fuck her in the ass from multiple angles.
Watch this video now!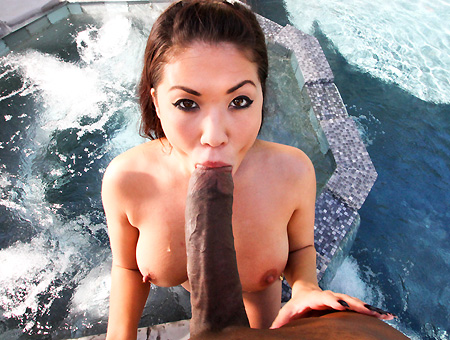 Asians like real big dick
Monsters of Cock - 88,423 Views, 2 Likes, 3,366 Favorites
LondonKeyes is the hottest asian chick to be on monsters of cock. SHe has the most amazing ASS and beautiful natural tits. London has never experienced a big dick such as Jack Napiers and she is ready to experience a whole world of pussy stretching. You gotta she just how flexible she is as she gets pounded out and fucked very well. Don't waste you're whacking off time on anything else but on today's MonsterCock update.
Watch this video now!
London Keyes loves anal
Mr. Anal - 60,829 Views, 1 Likes, 2,525 Favorites
I'm so excited today cause we have the super fucking hot London Keys. No if you don't know about her, you should be whipped, lol. Anyway she has never really done anal ever and today I get to bless her with my thick cock. Now just by looking at her my cock stayed hard threw out the whole shoot, no lie. I fucked the shit out of her tight asshole in every angle and she totally loved every fucking minute of it, yessssss!!!!!
Watch this video now!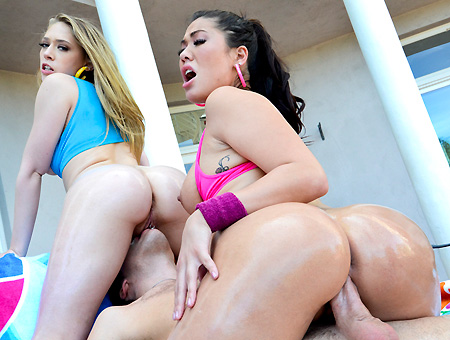 Ass for All w/ London Keyes & Kagney
Ass Parade - 112,495 Views, 2 Likes, 4,200 Favorites
WARNING: Ass Alert!----Ass Alert!---- Ass Alert! This weeks Assparade is preposterous London Keyes & Kagney Linn Karter have flawless bodies and love to work the camera. This shoot has too much to list but if you like lesbians, Ass licking, Double cock sucking and Phat asses I would recommend watching this dope video. There is nothing else to say. Peace out Bitches!
Watch this video now!
Asian Flava w/ London Keys
Magical Feet - 23,923 Views, 48 Likes, 396 Favorites
London Keys is one bad mama! She's a sexy Asian babe with a whole lot of goodies. She thick and well equipped with a juicy ass, a plump pussy and a pair of feet that's made for licking. Seth is going to have a blast with this babe's feet. You'll just have to tune in and see what the buzz is all about. Enjoy!
Watch this video now!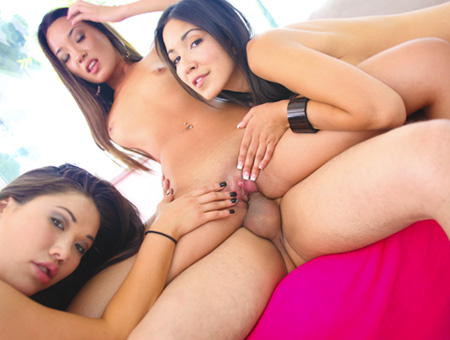 Asian Delight w/ London Keyes, Suzanne
Fuck Team Five - 54,067 Views, 200 Likes, 1,812 Favorites
Hey peeps! We got a great Fuck team Five update today. Starring in this scene we got London Keyes, Suzanne Kelly & Miko Sinz. All three of these porn star bomb shells come from Asian descent. We were running around LA and picked up two shy guys one at a Chinese Restaurant and the other at a local arcade. Lucky fuckers! These to pricks get the shit fucked and sucked out of them and to be honest it makes me mad cause I want it to be me. Maybe Just maybe... One of us are next on the list to get our brains fucked out by some Asian Porn Queens! Enjoy
Watch this video now!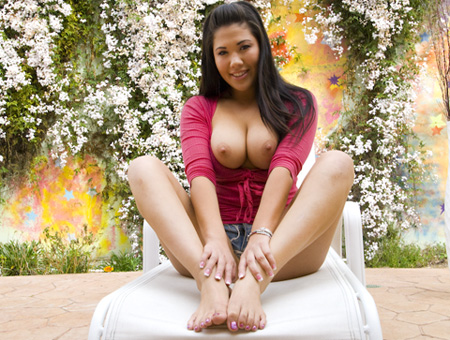 London Keyes Sensitive Feet
Magical Feet - 16,926 Views, 39 Likes, 352 Favorites
Today on Magical Feet, we have the gorgeous London Keys. This chick is smoking hot, one of the sexiest asians I have ever seen. London's got huge natural perky tits, fat juicy round ass, and a flawless, tight pussy. Let's not forget about her feet, though! She has the most adorable little feet. Her toes are freshly painted and ready to get dirty. Mike sucks her toes sending London into overdrive. Once she starts rubbing his cock and stroking it with her cute feet, Mike is powerless against her feet. Enjoy!
Watch this video now!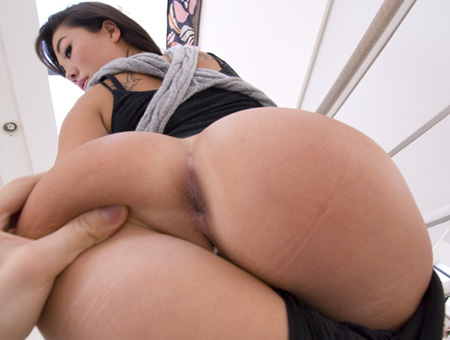 Filling the Asian Sensation
Big Tit Cream Pie - 64,019 Views, 2 Likes, 2,574 Favorites
Mike had the pleasure of having London Keyes stop by. Things seemed to heat up pretty quick between these two, the chemistry was great. Mike was trying to suck that pussy dry, while showing her asshole some attention. That was by far the easiest way to get London's engine going. Mike was drilling that pussy, like he was trying to strike oil, but the pussy was to much to conquer and of course he filled it to the brim.
Watch this video now!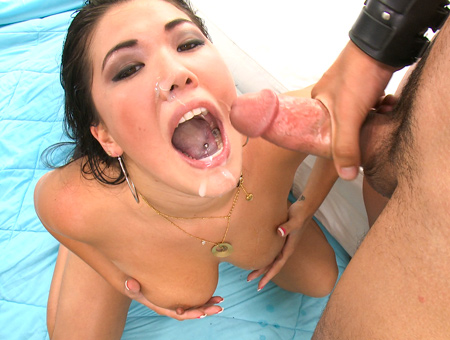 Open Wide And Say Ahhh
Big Mouthfuls - 23,416 Views, 1 Likes, 841 Favorites
It's none other than the sexy London Keyes, making a special guest appearance on today's Big Mouthfuls. This doll is sexy as fuck with nice sized tits, a juicy ass, and a tight pink pussy. It's so tight that it seems like she's never been fucked before, but that's going to change real soon once Richie gets a hold of her. While we waited for him, London gave an awesome striptease in a pink thong, pleasuring herself on the kitchen counter until her pussy is leaking everywhere. Now that's hot!! Next thing we know, Richie walks in on London as she's laying on the counter top butt-ass naked. Richie's full of joy once he gets a good look at her, knowing that he's about to beat that pussy...
Watch this video now!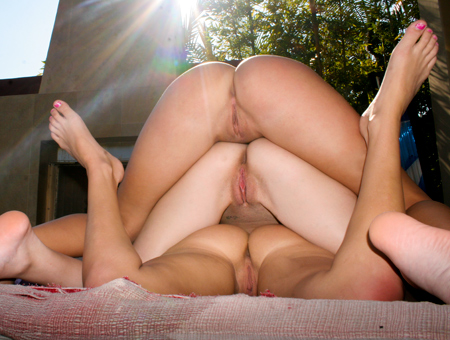 Under Water Fuck Fest
Fuck Team Five - 37,730 Views, 1 Likes, 1,007 Favorites
It's that time of the week again! The Fuck Team 5 is out and about on this hot summer day. The girls and I were looking for some mischievous fun when we came across Mikey and his friend. Mikey was having a pool party and wanted us to come along and have some fun in the sun. But the girls weren't satisfied with the idea of an ordinary pool party. They turned that shit into a Skinny Dip fest. All the guys at party were amazed and ready to bear it all in the name of pussy. Kandi Milan, London keys and Ashli Orion took over this shit and what happened next is what dreams are made of. The girls started grabbing cocks left and right, sucking, and fucking. They were making fun of the dudes...
Watch this video now!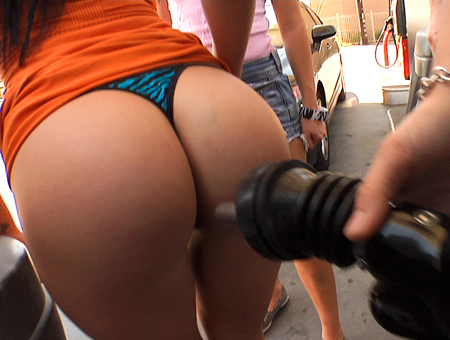 Job hunting
Fuck Team Five - 51,736 Views, 1 Likes, 1,081 Favorites
It's that time again, time for some debauchery Fuck Team 5 style! this week we have the oh so lovely Claire Dames, London Keyes and Ashli Orion and their on the hunt for a job, in harsh times these porn stars have to look for a second job, and they will do anything to land the job. these girls were bearing it all and flirting with the managers at gas stations and burger joints. these poor dudes didn't know what to do when these hot porn chicks were on their cocks.
Watch this video now!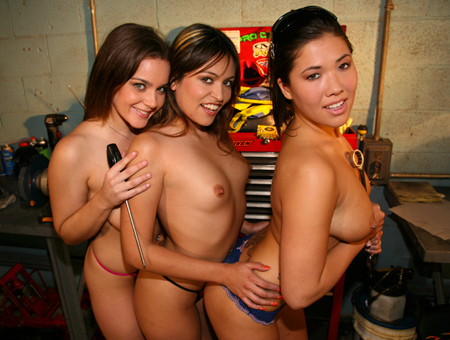 Riding dirrrrty
Fuck Team Five - 28,881 Views, 120 Likes, 880 Favorites
yo what's up everyone, so this week the girls ae out looking to start a fuck team perverted biker gang. but these girls don't want chumps to join they want some real mother fucking men to ride don and dirty with them! Natasha Nice Thea marie and London Keyes are out on the hunt for some bad ass mofos to tame their wet hott pussies, the girls are doing it again and they cant be stopped this is one hell of an adventure in the crazy streets of L.A.
Watch this video now!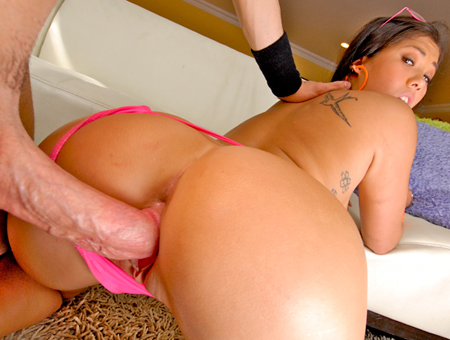 Cum Cook With London Keyes
Big Tit Cream Pie - 43,379 Views, 1 Likes, 1,746 Favorites
This weeks Cream pie comes from this hottie named London Keyes, An asian girl with some big tits is fucking amazing. After picking her up they take her back to the house for a shoot, they get right into it, After playing with some whip cream and bananas they get into this amazingly hot sex which you gotta see. She got pounded hard as her tits bounce all over the place. The movie ended with a great cream pie, so make sure you guys check this one out...
Watch this video now!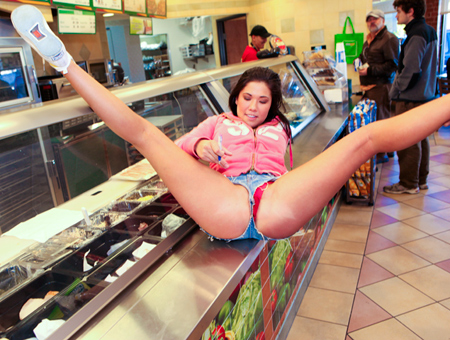 Fuck Team Melrose -- in stands near you
Fuck Team Five - 42,259 Views, 2 Likes, 1,000 Favorites
What happens when you give Melrose a Fuck Team 5 makeover? The answer is Tory Lane, London Keyes, and Madison Ivy all over the motherfucking place!!!! And let it be known, these 3 sexy ass vixens walking through the Melrose strip are all the ingredients to an orgasmic splash!!! The total package of London Keyes along with her extreme antics, the full speed rush to the head of Tory Lane with those epic tits, and the all around sexual energy that is Madison Ivy takes the strip by storm. News stands included as they come up on the stand owner Antonio and his side kick/helper Ray Von, talk about the modern day Don Quixote and Sancho Panza. These girls proof they're just too much for the...
Watch this video now!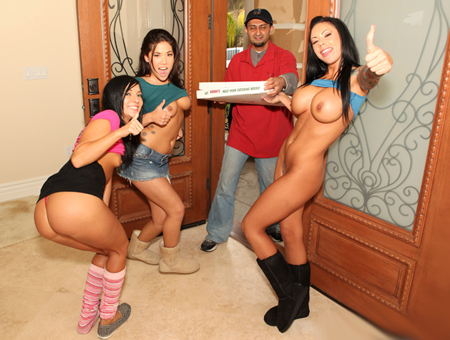 Cleaning out the Pipes!
Fuck Team Five - 42,687 Views, 1 Likes, 1,342 Favorites
Today's episode of Fuck Team Five, has the hottest chicks in porn, Ashli Orion, London Keyes, and Mason Moore, this trio is enough to make you blow your load as soon as the movie starts. The girls are stuck in a mansion and are bored, they need guys to keep them company, so Ashli springs a leak and they decide to call a plumber, but he fails at that task, so they decide to call the pizza man to see if he can really deliver but he isn't able to come through either. So their last and final chance is a professional shake dancer, can he keep up with the girls? Check it out and see for yourself.
Watch this video now!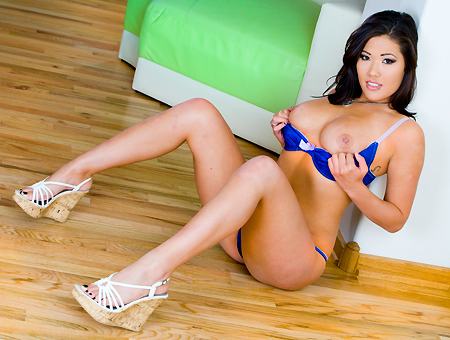 One More Creampie for London
Big Tit Cream Pie - 40,788 Views, 1 Likes, 1,652 Favorites
We were hanging out, grabbing a bite to eat, discussing the drought when it comes to creampie candidates. Then we came across London Keyes, and like her name, she's stunning, thick, ass for days, big pierced tits, and a mouth that can swallow a cock whole without hesitation. Need I say more? The down side to this stunning vixen is that she's retired from creampies. London's beauty is not very fond of the idea, but we convinced her to give us one more for everybody out there. So she did, Kris couldn't maintain, he got to suck her tits. London is a rider, rides cock smoothly, and loves doggy. You guys are going to hit play on this one, it's London's last one!!
Watch this video now!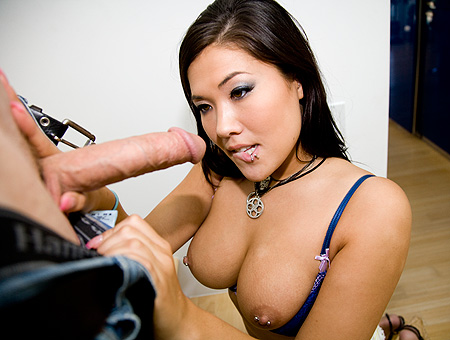 London's Amazing Tits and Ass
Big Tits, Round Asses - 62,858 Views, 139 Likes, 1,785 Favorites
How is everybody doing? I hope your doing great because if not I have somebody who will definitely put you in a good mood. Her name is London. Damn this girl is hot; she is half Japanese, half Caucasian and she has amazing tits and a perfect round ass. Her body is great. I asked her to strip outside and show me her boobs and once she pulled down her top and her boobs popped out I dropped my jaw to the floor. Those tits were so nice and soft. Beautiful ones. The kind of tits you want to keep squeezing all day long. So anyway, I took her back to my place where my boy Scott was waiting for me. This dude was the one to take care of London. Lucky bustard. He fucked her all over my place, and...