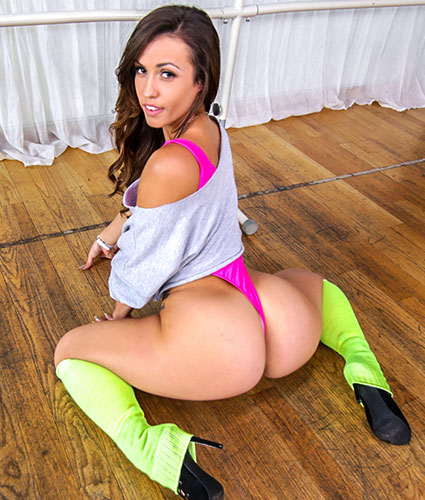 Girls you might like
Kelsi Monroe
638,348 Views, 965 Likes, 7,422 Favorites
Tags: Big Ass, Brunette, Innie Pussy, Shaved, Small Tits, White
Videos of Kelsi Monroe
Watch this video now!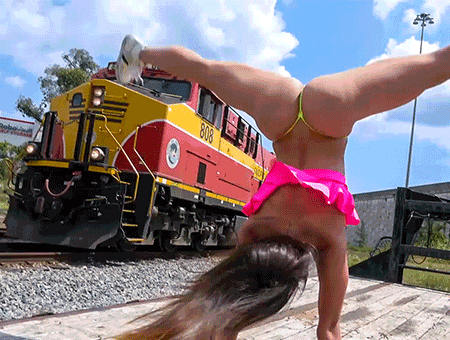 Taking This Big Ass Around Town
Public Bang - 57,046 Views, 0 Likes, 712 Favorites
Today we have a great treat with Kelsi Monroe. We drove around as she twerked and teased with her great body all as we where on the back of the truck. This chick loved being in public! She was horny from the moment we started and we sneaked into a warehouse where she started to get fucked but the two had to move around and we ended up fucking by the trains and behind the truck next to the highway.
Watch this video now!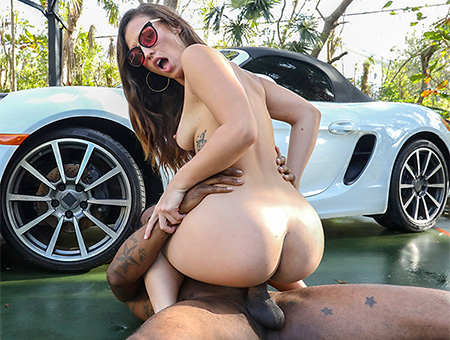 Kelsi Twerk Carwash
Ass Parade - 51,366 Views, 0 Likes, 722 Favorites
Big ass superstar Kelsi Monroe is washing her car in a thong bikini. What a fucking beautiful sight that is. She uses her ass to wash the car getting all wet in the process. She also shakes and rolls her juicy ass for us like the pro that she is. Rome happens to walk by and sees Kelsi. He has to take a closer look. he spies on her a bit at first, but then approaches her. She twerks for him and he gets her all soapy. Finally, Kelsi takes over by pulling his pants down and getting to work on that big black dong. Afterwards, he bends her over the car and pounds her ass hard. She also rides him and then get a load of jizz splattered right on those ass cheeks.
Watch this video now!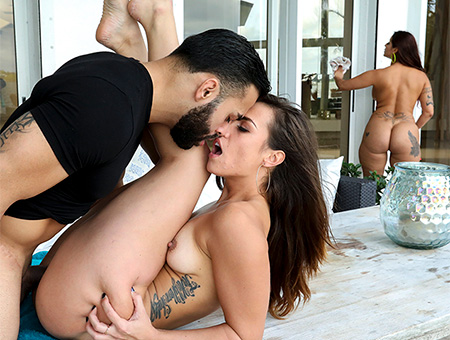 Enjoying Two Big Asses Outside
Ass Parade - 76,780 Views, 0 Likes, 1,022 Favorites
Spicy J gets interrupted by naughty Kelsi Monroe as cleans around the house. Horny Kelsi keeps pushing and Spicy J gets into it and start fooling around. These two have such big asses and its great to see them together. They take turn pleasing each other before getting caught by Kelsi's man which he joins in. Spicy J walks away and lets these two get down and she watches. Kelsi gives the typical great blowjob before finally bouncing her big ass on cock. She fucks hard on multiple positions until she makes his cock explode cum all over her face.
Watch this video now!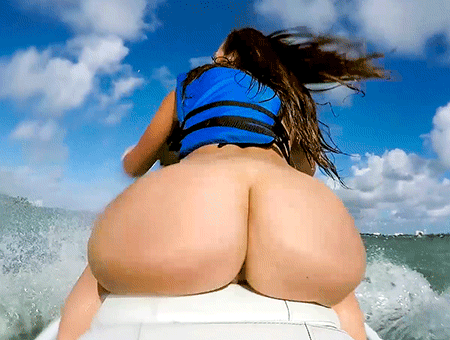 Kelsi Monroe's Island
Ass Parade - 76,041 Views, 0 Likes, 1,183 Favorites
Kelsi Monroe has one of the best asses in the business. Made perfectly for AssParade. This week we take Kelsi on an adventure to an empty island and let her run wild. First, we gave her a her a jet ski and let her have some fun. After that, we paraded her amazing ass all over the island. And eventually, her giant ass was bouncing up and down on a cock. Kelsi got fucked on the jet ski and in several different places of the island. She enjoyed herself so much we ended up naming this island, Kelsi's Island.
Watch this video now!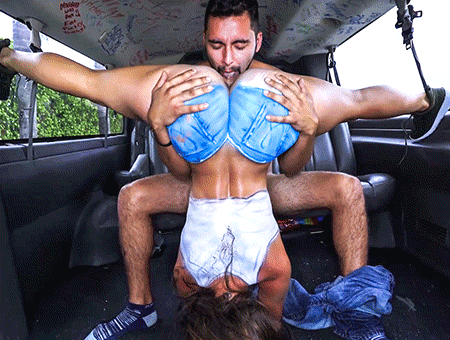 Kelsi's Reverse pt.3
Bang Bus - 91,538 Views, 0 Likes, 1,484 Favorites
Kelsi gets her body painted before we go out on the hunt. She came over because she's horny and ready for multiple cocks. She quickly find and jumps on the first guy she finds. She uses her big ass to bounce in on his cock until he made her cum. We end up dropping the guy off at a random street. The second guy licks her pussy before he fucking her. He also ends up getting dumped hahaha
Watch this video now!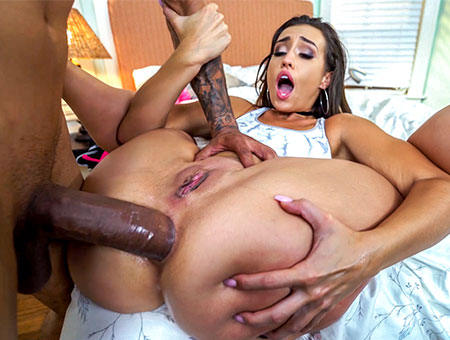 Big Dick in Kelsi's Ass
Ass Parade - 136,253 Views, 0 Likes, 2,432 Favorites
Macana Man was in town to audition for us so he rented a room at Kelsi Monroe's place. Once he told her he had a big cock, she could not get the thought of it out of her pretty little head. When she catches him jerking off to her playing with herself she finally gets a look at the big black cock and of course goes for it. He ends up stretching the little asshole on her big ass as she desired.
Watch this video now!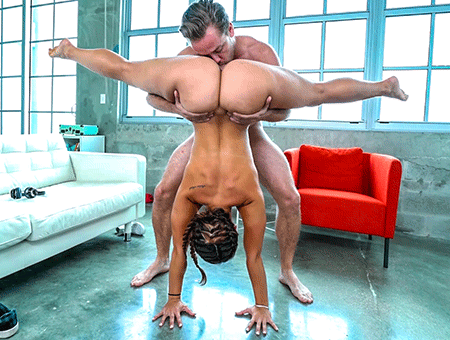 The Lost Phone
Ass Parade - 181,504 Views, 0 Likes, 3,193 Favorites
Kelsi Monroe was out on one of her daily runs, when she noticed a phone on the ground. Kelsi grabs it and continues with her run. Once back at hr place she started going through to see who it belonged to. Kelsi went trough the pictures in the phone and found something that intrigued her. There was some dick pics in there that seemed to belong to the owner. This turned her on and she decided to rub one out right then and there. Halfway through her sesh there was a knock at her door. It turned out to be the rightful owner of the phone and he demanded his phone back. However, Kelsi wasn't going to let this guy go with the phone that easy. She asked him to prove that it was his phone by...
Watch this video now!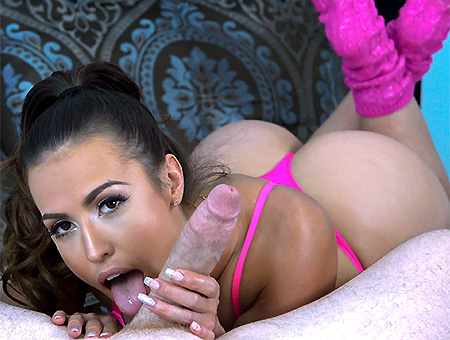 Kelsi Monroe's Amazing BJ
BlowJob Fridays - 59,072 Views, 0 Likes, 917 Favorites
What a special treat to have one of the hottest girls in the biz do a bj scene for us. Kelsi really knows how to give great head. She is positioned just right where we can see that big ass moving around as she blows that cock until he cuts on her pretty face.
Watch this video now!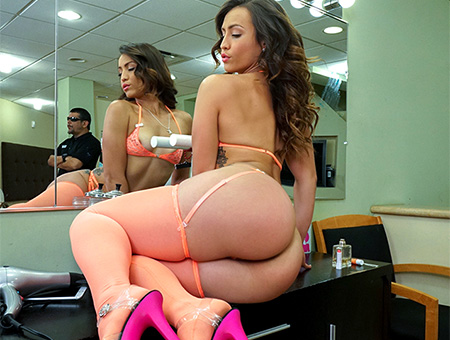 Kelsi Monroe and Her Big Ass Please A
Ass Parade - 86,526 Views, 0 Likes, 1,557 Favorites
In todays update we caught up with Kelsi's big ass. I mean it, I haven't seen in while so i made sure i shot enough booty action to last me a while (maybe until next week). Kelsi Monroe let me in on a kinky surprise that she was giving one of her biggest fans and that i was welcome to film it. This chick ends up giving a private bachelor party to this guy where him and his friends got to see that high ass up close and personal. After she had enough dancing she hope on the guy and kicks everyone out. This is where the fun started, she sucks this guy off and fucks him! We got to see this lucky guy go against her big ass from multiple positions until she makes his cock explode jizz all...
Watch this video now!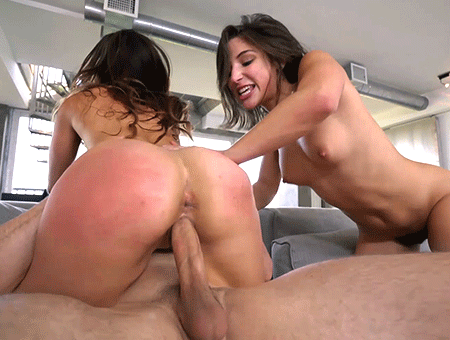 Kelsi Monroe Vs. Abella Danger
Ass Parade - 188,498 Views, 0 Likes, 3,707 Favorites
Abella Danger and Kelsi Monroe were accidentally double booked for the same scene. When they both showed up on the day of the shoot, they weren't very happy. So Kelsi had the great idea to have a twerk contest and the winner, picked by the director, would get to perform with J-mac that day in the shoot. After both chicks twerked their asses off, the director just couldn't pick one over the other. He claimed that the contest was a tie, therefore they both would get to perform with J-mac. However the girls weren't about waiting for J-mac to show up, so they got the party started with him. Liking each others pussy and finger banging the she out of each other, they were bringing each...
Watch this video now!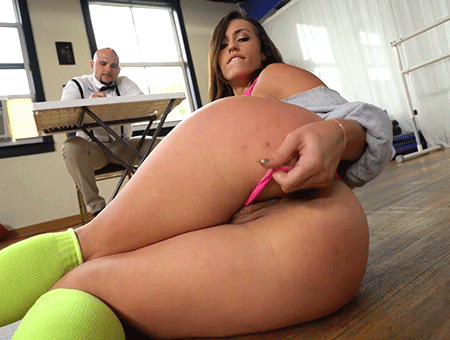 Kelsi Monroe Twerking Lessons
Ass Parade - 106,075 Views, 0 Likes, 2,170 Favorites
This big ass chick comes by the dance studio to audition for the last spot. Kelsi Monroe shows that fantastic ass of hers and shows off her twerking skills. She gives the judge a great cock sucking to make sure she gets the last spot and ends up bouncing her big ass on a cock. Watch her get her pussy and ass get fucked hard until she makes the guy jizz fall on her face
Watch this video now!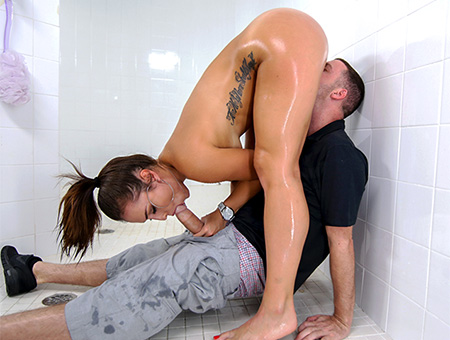 Anal Drilling Kelsi Monroe
Ass Parade - 113,431 Views, 0 Likes, 2,279 Favorites
Kelsi Monroe has one of the biggest, juiciest asses in the business today. We caught up with her while exercising, we followed her magnificent ass for as long as we could. Then, it was time to take her back to set. There we snuck in the showers as she was getting ready and got more amazing footage of that booty. Kelsi loves to fuck, so she rushed my boy Tony Rubino to the set were she began to choke and suck that cock until her mouth couldn't take anymore. Her pussy and asshole were next. Tony pounded that pussy and asshole before busting all over that pretty little face of hers.
Watch this video now!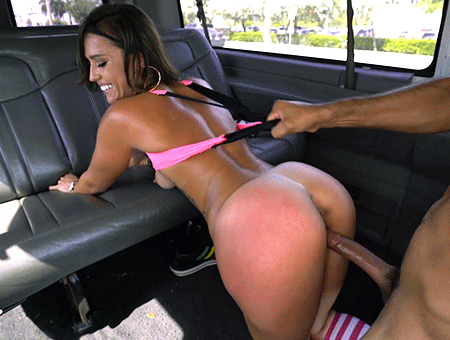 Kelsi Reverse Bang Bus pt. 2
Bang Bus - 143,913 Views, 0 Likes, 2,208 Favorites
This week we brought back a star! A big Star actually Kelsi Monroe. She is super hot and ready to pick up some able young men who think they can hang with us on the Bang Bus. We got 3 regular joes plucked from the streets to see if they can fuck Kelsi, but I don't know if they can do it. Kelsi Monroe is a fucking masterpiece of booty. She can make that ass twerk. She is horny and ready to fuck. Just need one of these clowns to step up and do the deed.
Watch this video now!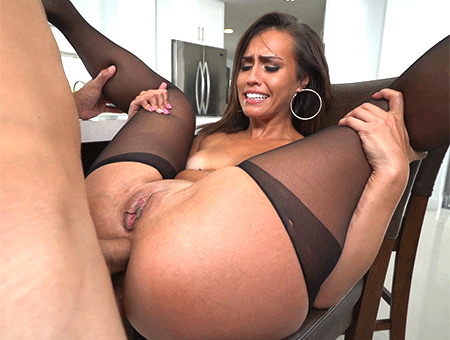 Kelsi Monroe works her moneymaker
Ass Parade - 129,350 Views, 0 Likes, 2,541 Favorites
Let me state the obvious, Kelsi Monroe has an amazing ASS! She was in the mood to show it off to everyone. She tried on some sexy outfits and walked around showing them off. She had a surprise for us, she pulled out a giant butt plug and stuffed into her tight asshole. And then walked around with it, I love this girl. Thing went wild after that Sean came over shoved his dick in her mouth, she slobbered all over it. Then he shoved it deep in her ass. The ass to mouth was non-stop. Enjoy!
Watch this video now!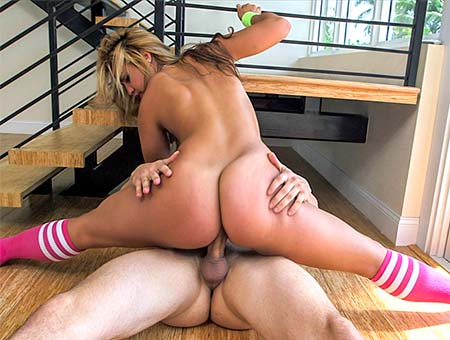 Stretching Kelsi Monroe's Booty Out!
Ass Parade - 178,929 Views, 0 Likes, 3,811 Favorites
Kelsi Monroe is up in here and let me tell ya, we got PHAT ASS ON DECK!!! BOOTY for fucking DAYS, KNOW WHAT I'M SAYING?! She is mad into fitness and yoga lifestyle, cause that body is BUILT TO FUCK! She gets her stretch on, before she gets her asshole stretched! And speaking of, you know that's gonna go down! JMac is in the house, and he is slinging hard dick for her pussy, mouth, and asshole! Kelsi guzzles hard cock and gets drilled up the butt and cunt! Hardcore raw dog slamming Bangbros style! She gets a relentless anal pounding!
Watch this video now!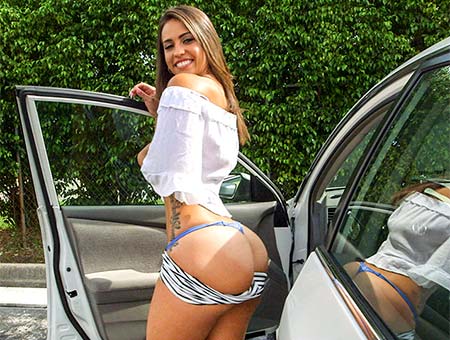 Normal day at work involves big asses
Ass Parade - 308,150 Views, 0 Likes, 4,408 Favorites
Just another day at Bangbros HQ, you know he always have the finest ladies hanging out here! Kelsi Monroe sticks around the office for a bit after a shoot, and comes across Jmac aka the cockslinger supreme... before you know it, she is baring all and getting her tight pussy stuffed with hard cock! Damn, that ass is perfect! I can't believe that Kelsi was down to get fucked twice in one day as well! This nympho is the real fucking deal! Enjoy! Hardcore raw penetration and big booty action!
Watch this video now!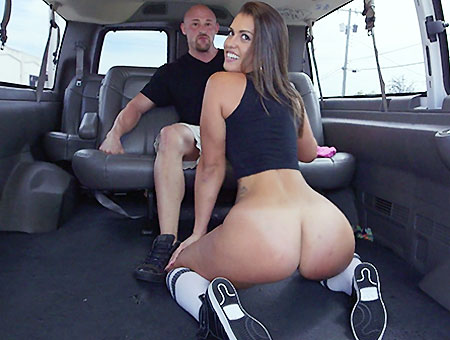 Kelsi Monroe Takes on 4 cocks!
Bang Bus - 377,580 Views, 0 Likes, 4,342 Favorites
Oh hell yeah! Reverse Bangbus time motherfuckers! We have big booty nymphomaniac KELSI MONROE at the helm today, and we are riding around the streets of Miami looking for some lucky dudes who are willing to step up to the plate and fuck a pornstar! Will they have what it takes to satisfy her tight pussy and that perfect ass? Hardcore amateur sucking and fucking ensues. Regular dudes banging a hot pornstar babe! A chance of a lifetime! And yeah, it's fucking real!
Watch this video now!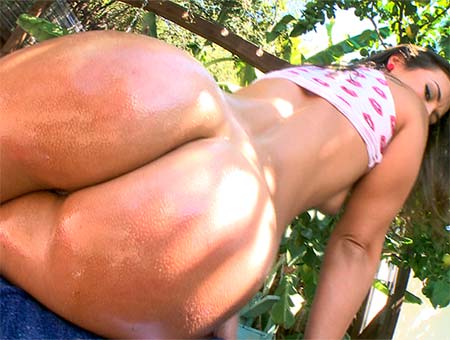 Big Butt White Girl Does Anal
Ass Parade - 230,462 Views, 87 Likes, 3,435 Favorites
The super sexy Kelsi Monroe brings her amazing ass for an amazing time. She bounces her ass all over the place. We get to see her sucking on a hard cock. The finally getting that big ass of hers fucked. She takes it raw and deep while bounces that ass on different positions until she makes the guy's cum explode out of him
Watch this video now!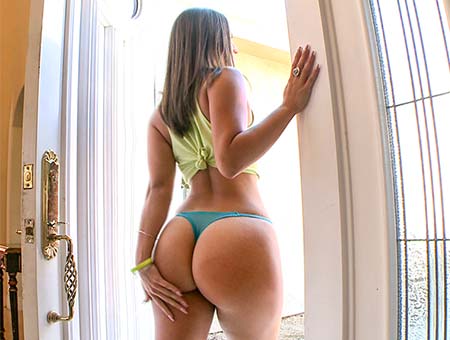 Big ass Kelsi Monroe doing anal
Mr. Anal - 270,575 Views, 84 Likes, 4,615 Favorites
This super hot Kelsi Moroe bring her big ass by for a good fuck. We have her show off that amazing ass before she starts warming up with some toy before she starts pleasing a big dick. She gives a great blowjob before she ends up taking it raw deep into her ass until she makes the guy explode jizz all over.
Watch this video now!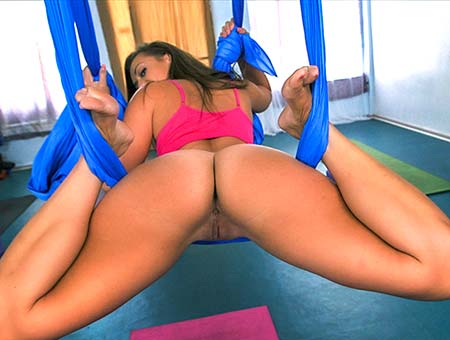 Fat ass swinging on dick
Ass Parade - 112,478 Views, 7 Likes, 3,507 Favorites
Kelsi Monroe is back! Seems like her first AssParade flick was a success. So we figured why not give the fans what they want. Some more of Kelsi Monroe's amazing Ass! In the last update Kelsi was featured on, you got a chance to see her swing on straps that were hanging from the ceiling showing of that ass and watching her get fucked on the stripper pole. Doing splits on the dick and all of that crazy acrobatic stuff. Now you get a chance to see even more freakier shit! This time she's ass naked swinging on curtains. Some circus type of shit! Damn she's good! Kelsi Monroe has such a juicy fat ass that men crave for. All natural and perfectly round. Imagine that ass swinging back and...
Watch this video now!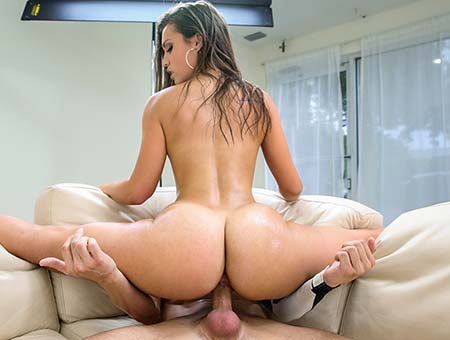 Big Ass Kelsi Monroe starts swinging
Ass Parade - 172,577 Views, 14 Likes, 4,619 Favorites
This week watch big booty chick Kelsi Monroe swinging around and messing around a stripping pole before sucking and fucking big cock. This girl's ass is amazing, she shakes it and bounced it hard on cock as she gives this guy one hell of a sucking until she makes his cock explode.
Watch this video now!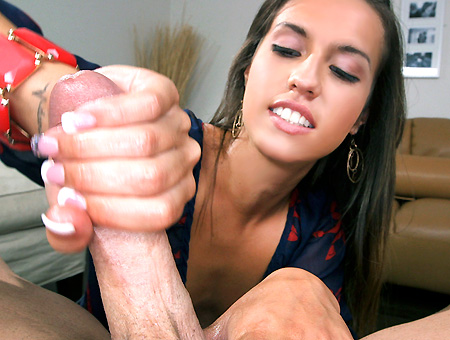 Kelsi Monroe Gets Her Tug On.
Tugjobs - 65,627 Views, 3 Likes, 1,118 Favorites
When you lay your eyes on Kelsi Monroe you're gonna wish to God it was your dick she was jerking off on this week's Tug Jobs. This girl is crazy fine with an amazing ass, but right now it's all about her grip and tug skills and boy did she surpass any expectations we had. You don't want to miss how she strokes every inch of our homie's dick. And wait till you see the surprise we have in store for you. Let's just say that she's headed in the right direction. Peace!
Watch this video now!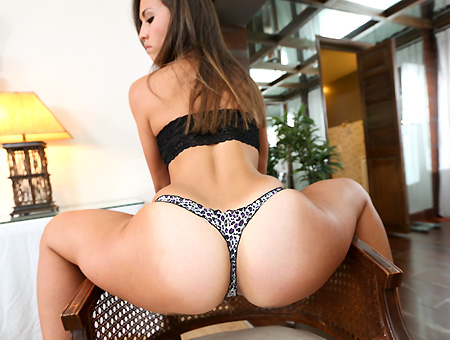 Ass Of The Month!
Ass Parade - 282,527 Views, 12 Likes, 5,654 Favorites
Kelsi Monroe is sexy! Her body is all natural. Beautiful body with nice natural tits, a tasty pussy and a perfect ass. Kelsi Monroe is super flexible. Doing splits shaking that juicy ass against the wall, chairs and the floor. Kelsi is amazing. Can't wait to see her shake that ass on the dick. Cum see her in action. Enjoy!
Watch this video now!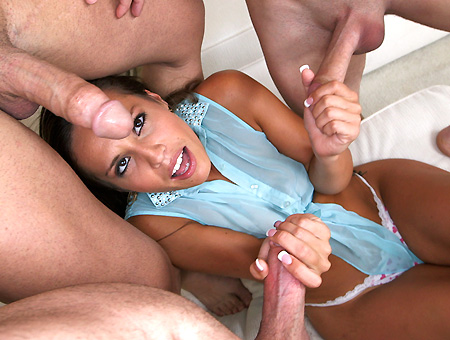 Sweet Threesome With A Sexy Brunette
Slutty White Girls - 112,384 Views, 2 Likes, 2,690 Favorites
Kelsi Monroe is a sexy brunette that loves to to fuck and loves to be fucked. There's only one problem with that. Kelsi loves to be fucked by more than one dick. This sexy lady loves to have threesomes. It's a good thing she came to us. We'll definitely make sure her wish comes true. Come and see Kelsi Monroe take on thre dicks. Enjoy!
Watch this video now!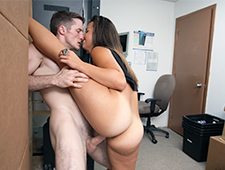 A New Super Ass
Back Room Facials - 288,813 Views, 1 Likes, 7,302 Favorites
This week on backroom facials we have Kelsi Monroe. This you vixen has an insane booty. She is flexable as shit and can take a dick like a mother fucker. We have been making fuck videos for a long time and this girl is a rare find. Cum watch this amazing broad get a facial!
Watch this video now!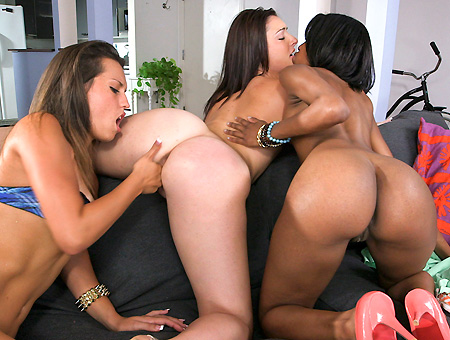 Lesbians Know How To Eat Pussy!
Party of 3 - 56,868 Views, 147 Likes, 1,100 Favorites
Kelsi Monroe, Adriana Malao and Nikki Lavay get together for another awesome update of PartyOfThree. These girls are lesbians and these girls are amateurs in the porn business. Don't worry. That didn't stop them from get their grove on. The girls took turns licking pussy and sucking tits. Until they each orgasmed. Enjoy!
Join Here for Unlimited Access now! Join now and get ALL 43 of our exclusive porn sites for the price of just 1