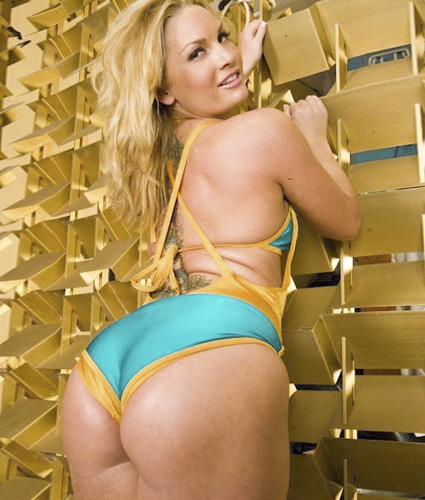 Girls you might like
Flower Tucci
99,485 Views, 588 Likes, 2,021 Favorites
Tags: Bbw, Big Ass, Blonde Hair, Hybrid Pussy, Medium Tits, Natural Tits, Shaved Pussy, White / Caucasian
Videos of Flower Tucci
Watch this video now!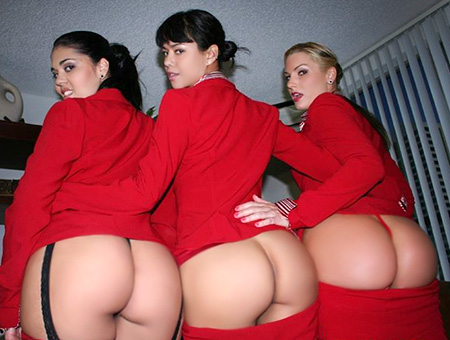 Porn Stars Anal Orgy!
BangBros Remastered - 27,293 Views, 87 Likes, 415 Favorites
This has got to be one of the best updates we've ever had since BangBros took the internet by storm. This is an oldie but a classic AssParade that is a must see, again. I'm talking about non-stop cock blowing, pussy pounding and anal stretching. Oh, let me not forget to mention the pussy squirting. These Porn-Stars know how to fuck. I wish I was in the middle of this orgy. Dana Vespoli, Flower Tucci and Olivia O'Lovely will leave your dick dripping. Enjoy!
Watch this video now!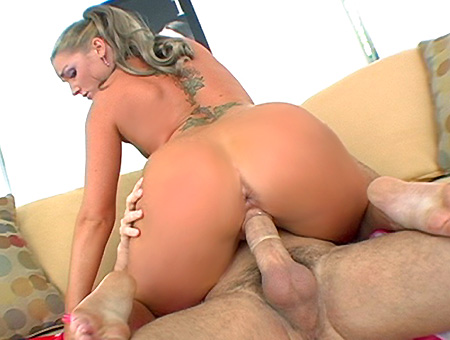 Flower Tucci Pussy Squirts!
BangBros Remastered - 20,393 Views, 91 Likes, 349 Favorites
Get ready for an ass attack! After enjoying themselves on the beach, it was time to care of business back at the pad. Flower Tucci, an Ass Parade favorite and all around best squirter, bounced around her amazing ass and natural perky breasts. Preston showed up and did his stationary cock bit for Flower. She wasted little to no time getting on her knees and taking every inch of PP down her throat. And when it comes to raunchy, sweaty, nasty sex... there's no comparison! This was a fantastic shoot... great intro to you new guys out there.. and for your loyal Ass Paraders... another classic comin' right back at ya once again. Enjoy!
Watch this video now!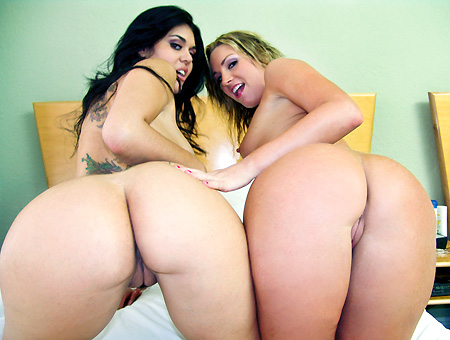 Big Asses Take Anal Pounding
BangBros Remastered - 40,723 Views, 136 Likes, 705 Favorites
Never say I don't do anything good for you all. Olivia and Flower are back! Come watch a day in the life of these bubble butt beauties as they shake and bounce their amazing asses around the town. We start off the day at the hotel room where they were lounging about naked of course! After some tantalizing teasing, we hit the pool for some more flesh worshipping. The girls got hungry and we decided to hit up a local cafe where the girl's libido kicked into high gear and they picked up the waiter and took him back to the hotel for a special tit, I mean tip. Sorry my mind wanders thinking back on the shoot. The steamy blowjobs... tight pussy getting pounded by hard cock.... ass cheeks...
Watch this video now!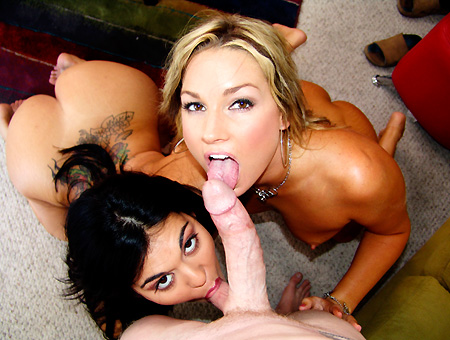 Two big asses, squirting and anal
BangBros Remastered - 52,397 Views, 193 Likes, 927 Favorites
Welcome back! Here's another classic AssParade featuring Flower Tucci and Olivia O'Lovely. These two asses are too much to handle. JT is one lucky bastard. Fucking these girls is every man's dream. He fucked them both. Nothing but pussy pounding, ass shaking, and pussy squirting going on. Nothing but the best from BangBros!
Watch this video now!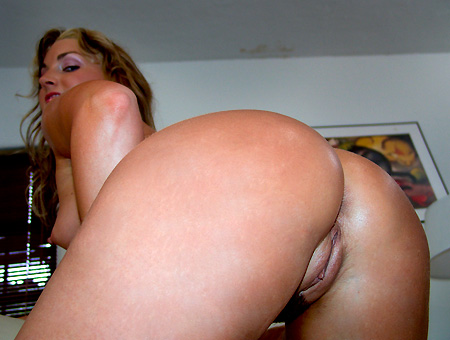 Anal and Squirting with Flower Tucci
BangBros Remastered - 78,485 Views, 242 Likes, 1,012 Favorites
The vault has a treat for you, a flowery treat. That's right, Flower Tucci's first ever shoot for Bang Bros. This is the first time we saw Flower's juices flow! The episode starts with her in a boutique, looking for clothes. Caesar asks if she could model some things for him, she agrees! She even lets him into the dressing room. Needless to say, Caesar calls JT and the group moves back to the crib, where things get hella hot! I don't think JT was ready for Flower. Brains get fucked out, with orgasms a plenty! Don't miss out on this one. Enjoy!
Watch this video now!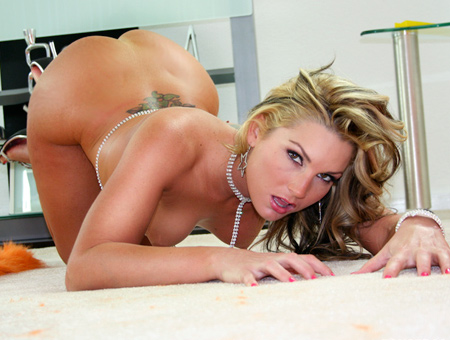 Flower Tucci: The Butt Plug and Pussy
Big Mouthfuls - 76,139 Views, 147 Likes, 699 Favorites
Our Big Mouth Full recipient this week is the beautiful Flower Tucci who looks very elegant with her pink dress on. She drove to the shoot with an anal plug. Her big ass looks awesome as always; she did a little booty shake for us in the doggy position while the butt plug was still in her ass. We got to know Tucci a little bit as she mentioned what her first scene was like with a big black man with a big dick. Our precious flower loves to fuck a lot, even in her personal life. We all know Tucci loves to squirt and she demonstrates that proudly in a matter sexonds. When Tucci was being pounded with her legs open, she sprayed the lens of the camera when she squirted, and after that she...
Watch this video now!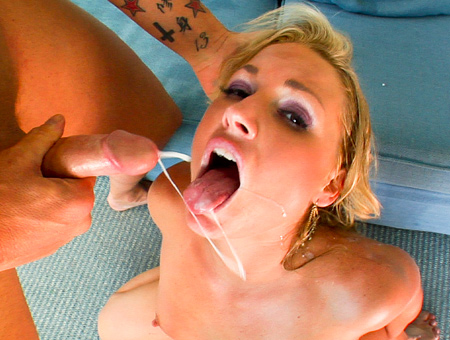 Flower Tucci Wants your Cum
Big Mouthfuls - 28,859 Views, 71 Likes, 350 Favorites
Flower Tucci has been a very bad girl. She came over looking to get her sexy little mouth filled with our man juice. From the get go she made no apologies and demanded to be fuck as hard and nasty as we could possible think of. The first thing she does is ask why i wasn't the one fucking her this afternoon, i said it was only because i don't do anal and she quickly called me a pussy. After all the talking it was time for us to move to the couch where Joey is going to give her some dick. She knows it's going to be rough. She has a big cock in her hands and she knows it's going to be slammed up her tight ass and shaved pussy in no time. After some hard ass pounding and some great ass to...
Watch this video now!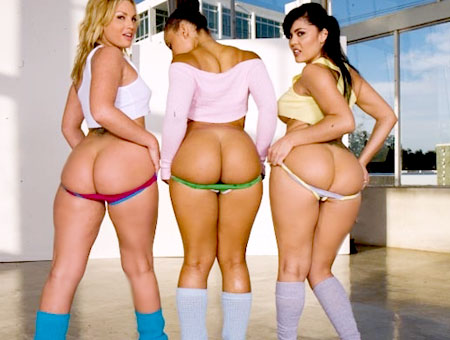 Dirty Flash Dancing
Ass Parade - 73,090 Views, 179 Likes, 845 Favorites
What up, it's me Preston Parker back at you with a really hot video. I met up with my girls Olivia O'Lovely and the very famous for her squirting skills Flower Tucci. They really wanted to show me some of their dancing skills so I invited them over to meet up with Aurora Jolie. What a killer trio. The three of them have these amazing asses that combined make a guy wanna cum all over himself. These girls are so hot, I really love them. Aurora has got the thickest plump ass that I've seen in a while, and we all know how much she loves to do anal, it's the only thing that she likes to do. It seems like every time I see her, her ass seems to get bigger and bigger. Olivia has a got a thick ass...
Watch this video now!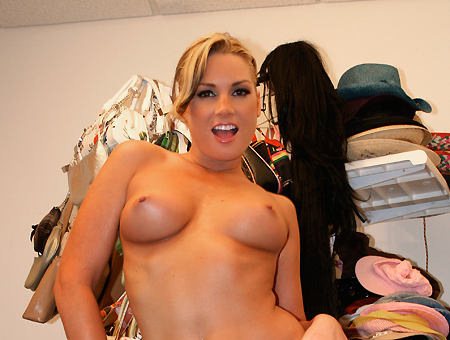 Crazy Flower!
Blowjob Ninjas - 22,849 Views, 28 Likes, 146 Favorites
Whats up my loves? This is Flower Tucci, just cooling down from my little rendevouz with Nick.. You all know me, how horny i get, etc etc, and trust me, blowjobs are one of my faves! I love feeling the dick on the back of my throat, deep fucking me.. Spitting all over his cock, making it harder and bigger, its making me wet just thinking about it! Nick and I got really into it, he was fucking my mouth nice and hard, and then, just as i had asked for, he cum all over my mouth... love the taste of a creamy white cum! Yumm! Well, check it out and enjoy!
Watch this video now!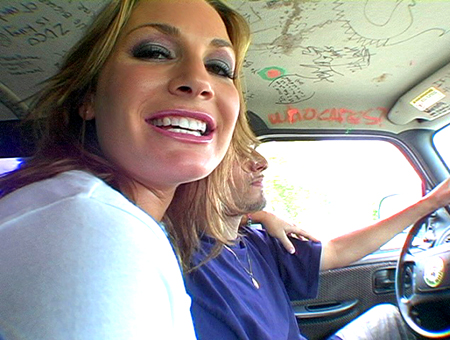 Squirting Flower Power
Bang Bus - 59,725 Views, 91 Likes, 461 Favorites
I know we've been having a bunch of famous girls on the bus the last couple of months. That being said, Flower Tucci is my latest guest on the bus. I had to bring Flower. She's a personal friend and one of the hottest porn stars ever. Nick named ,the squirting flower, this girl has a hot moist pussy, a bodacious ass, and a sex hunger that doesn't quit. Have a mentioned the squirting thing. So we picked up some dumb ass tard at some shopping plaza. This guy was run of the mill if I've ever seen it. I gave him the heads up and he hopped aboard. This episode is proof that even the mentally retarded love Flower's pussy. This guy hit that ass! I suspect he was a virgin. You should have seen...
Watch this video now!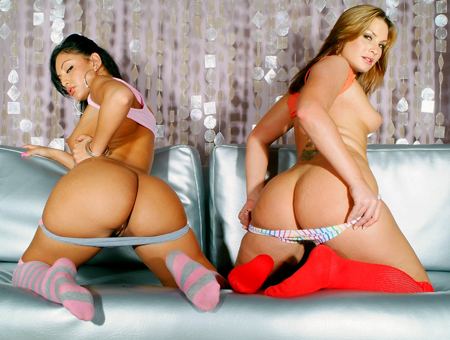 Webcam Cheeks
Ass Parade - 31,195 Views, 94 Likes, 500 Favorites
So two of our favorite stars Ice and Flower, decided to hang out with each other and have a little web cam party..and you know we had to be there, to get a closer look at those sweet cheeks in action. It went down like your usual web cam sex party, Flower was at the helm of her laptop and the guy at the other end had her going wild..Flower was showing off her sexy ass to the camera, and pushing up her perky tits together. This chick really loves to show off her sexy figure. She kept on chatting with the dude, he said he had a big cock and Flower gave him directions to come over, at that very moment Ice walked in the room, she saw what Flower was doing and decided to tease the dude on the...
Watch this video now!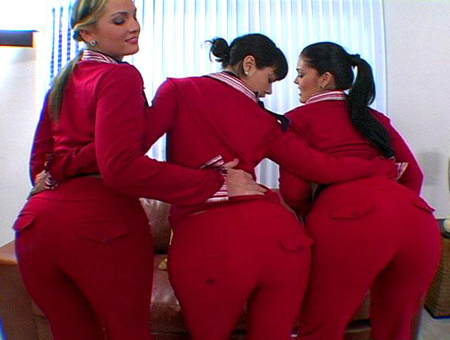 Mile High Club
Ass Parade - 60,349 Views, 138 Likes, 637 Favorites
If you haven't joined the Mile High Club yet, these flight attendants are just the girls to sign you up! Flower, Olivia, and Dana flew all the way from Los Angeles to show you all the ass you could ever dream of. You can just imagine how horny these girls were after being stuck on a plane for so many hours without enough cock to go around. We here at Assparade know just how to handle this type of thing. We had JT and Preston waiting for them at the hotel, where the girls stripped out of their tight uniforms. Asses like theirs shouldn't be so confined! Anyway, these girls know how to put on a real ass worshipping show. The sexy strip tease was only the beginning. What came after was the...
Watch this video now!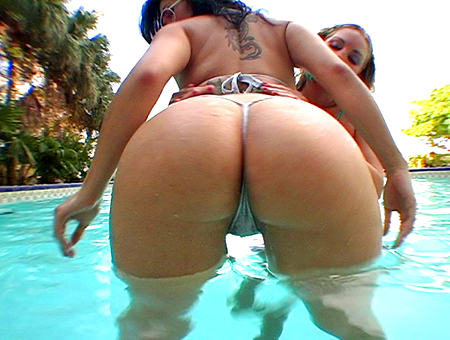 Big Tippers
Ass Parade - 43,965 Views, 105 Likes, 510 Favorites
Luckily for all of you guys... Olivia and Flower are back in town for another ASStounding episode of Ass Parade... The whole day in the life of these bubble butt beauties is something else! We start off at the hotel room.... they had gotten in the day before and were still laying around on the beds... naked of course! A pair of great asses my fine feathered friends... round ass cheeks and two pairs of round perky boobs is all I needed to start my day off well... The girls wanted some pool love... so off we went... man o man... sometimes it's good to take in these big asses in some skimpy bathing suits... the ass worshipping reached an all time high...Next we were just hanging out.. trying...
Watch this video now!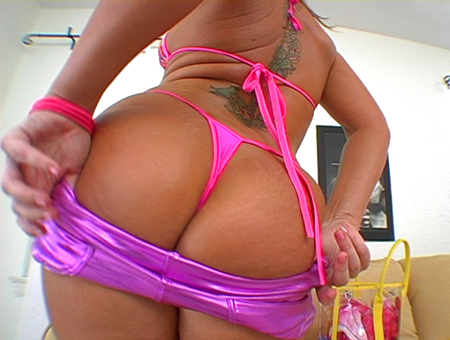 Flower
Ass Parade - 33,429 Views, 84 Likes, 393 Favorites
WOW! I guess word must of gotten out about Flower's South Beach appearance... there were crowds of humans along with helicopters in the sky above! A shark even showed up near the coastline ... guess tales of Flower's juicy round meaty ass reached the depths of the ocean! Ok.. enough drama.. we all know why we're here... and that's to admire Flower Tucci's bubble butt parading on the sand in a flossy thong that leaves little to the imagination! After enjoying ourselves on the beach.. it was time to care of business back at the pad... Ass worshipping at it's finest here boys! Flower has become an Ass Parade favorite ... Ol' Faithful I like to call her.. and if this is your first time...
Watch this video now!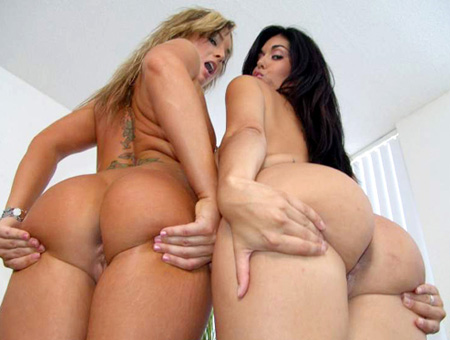 Ol' Faithful!
Ass Parade - 47,960 Views, 139 Likes, 589 Favorites
I found myself with JT and Flower Tucci window shopping on South Beach... yeah... I know.. god knows what I was doing there too... so yeah... I was admiring Flower's round bubble butt when JT gets a call from Oliva O'lovely.. a gorgeous latina with a juicy booty ... and suddenly my day looked like it was about to get a LOT better.... Back at the lair... it was business as usual ... ass worshipping all around! Being that both of these chicks have been cracked open for your viewing pleasure ... I didn't think you'd mind watching them one mo' gain! Personal Highlight.. ready? Watching Olivia fuck Flower's ass with a dildo and getting soaked in Flower's geyser of a discharge... twice! That...
Watch this video now!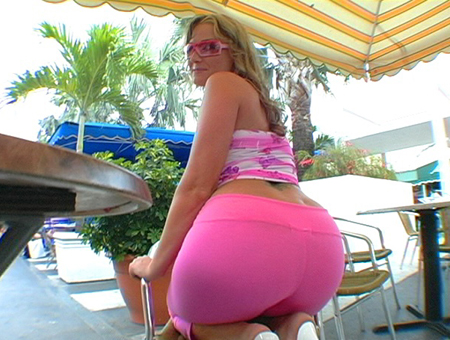 Flower
Ass Parade - 54,316 Views, 141 Likes, 681 Favorites
So I was in some South Beach boutique scoping out the chicks when I saw the big ass that's attached to Flower. This chick was right! Nothing better than meeting a chick with a great round ass in some pink tights that's willing to try on skimpy outfits for the supposed "girlfriend".. Flower was so bad she let us come in the dressing room to oversee the entire process! That's how I knew it was going to be a fantastic ass worshipping day! So when we were done with the formalities.. I called up JT and had him meet us on the beach... you know.. to feel out the situation... turns out that the situation was already bent on feeling itself out.. Once we were back at the apartment... Flower really...
Join Here for Unlimited Access now! Join now and get ALL 43 of our exclusive porn sites for the price of just 1